HIMSS 2021 Recap
by Monte Hess, Vice President of Sales and Recruiting
I was one of several Health Data Movers who attended HIMSS 2021 in Las Vegas last month. It was a great week of presentations, educational sessions, and professional networking. We had time to connect with several of our clients, vendors, and prospective collaborators, strengthening existing relationships and creating some new ones. It was the first conference many of us had attended since 2019, and we appreciated the extensive safety measures built into the event. 
I especially enjoyed the presentation by Time Magazine's 2020 Kid of the Year on the topic "A Bias Toward Action." Here's how our Director of Engineering, Karla Koertner, described the session: "I was most inspired by the keynote by America's Top Young Scientist, Gitanjali Rao. She has received an EPA Presidential Award for inventing Tethys (an early lead detection device), used genetic engineering to invent a mechanism for early diagnosis of prescription opioid addiction, and is working with UNICEF to launch an app she created that detects cyber bullying… and she is only 15! The key takeaway for me was a reminder that great solutions don't start with tech. They start with identifying the problems that need to be solved and then figuring out how technology can do that."
Here are a few more HDM team favorites (in their own words):
We traditionally have an HDM summer meeting around HIMSS, and Ash Brinkman describes it next.
by Ashleigh Brinkman, Event Coordinator and Internal Recruitment Specialist

As an entirely remote company, we used to schedule regular in-person events for collaborative innovation and building rapport with colleagues. Of course, we put those on hold during the height of the COVID-19 pandemic and got creative in finding ways to connect through virtual meetings, retreats, and even happy hours. We were eager to resume in-person meetings, though, and finally gathered for the HDM Summer 2021 Conference on the tails of HIMSS events! 
We used a hybrid approach this year, with remote and in-person options. All employees are invited to our summer conferences, and those who traveled to Las Vegas kicked off the event with a team dinner and throwback outfit contest. Congrats to recruiter Brett Kimes on that win, btw!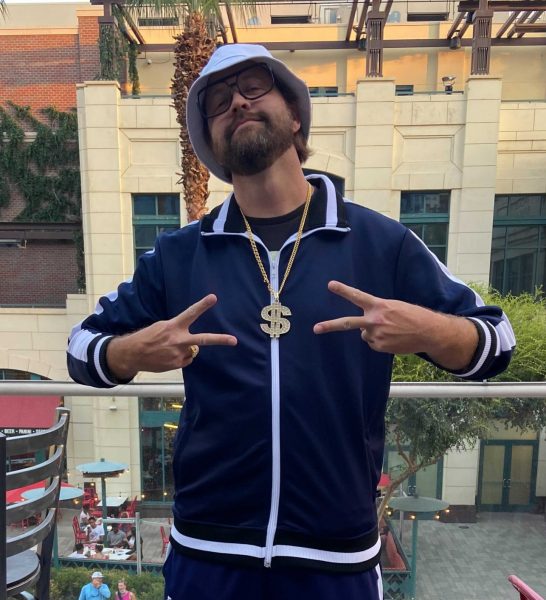 We officially started our conference with an interactive panel discussion among our Service Delivery Managers, Director of Engineering, and audience participants. We had the pleasure of hearing from one of our client's senior executives about their experiences with Lean management and the value of high reliability organizations. After lunch, we heard from Monte Hess, VP of Sales and Recruiting about our big wins, client growth, and our plan to hit this year's goals. We concluded the meeting with our CEO, Tyler Smith, discussing what we've accomplished since the last time we were all together, and our vision for the future (hint: it's looking good). 
After the business meeting, several of our team members extended their stays to take Vegas mini-vacations before heading back to work Monday. We're looking forward to our next conference and getting together again soon (while remaining mindful of evolving public health recommendations).